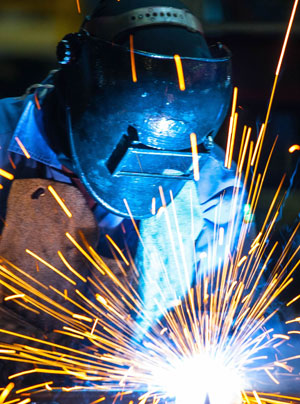 All types of welding services are available at A-1. Regardless of the type of repair or custom fabrication you need, we are able to assess your welding needs, provide quotes and perform the services required.
Our welding fabricators who provide reliable service for commercial and industrial welding projects in Houston, San Antonio, Austin, Dallas, and the surrounding counties. Whether you need skids for the oil field, pipe handling systems, metal repair, aluminum welding, stainless welding, or complete design and installation, we can help.
Our work is guaranteed.
Types of welding services provided include:
TIG welding of stainless steel, aluminum, magnesium and titanium
MIG welding of steel and aluminum
Arc welding of cast iron, and stainless steel
Brazing of brass, or steel